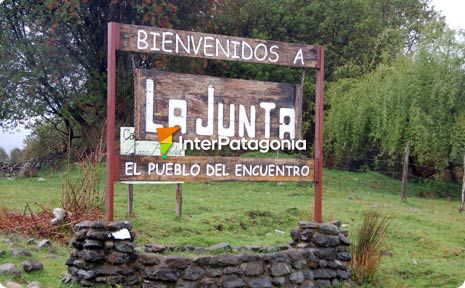 Featuring a very special street layout, La Junta shows its best costume when tourists arrive to see and enjoy its environment.
The best way to see
La Junta
is going for a walk along its streets and nearby areas. We started at the main square. Recently renovated, it is very well lit and features a modern structure with a gazebo in its center and a playground. We were quite impressed by its corridors and its artificial lake which, seen from the heights, resemble the joint of the Rosselot and Palena Rivers, which gives origin to the name of
La Junta
(the joint), "Town of encounters". All is built in stone and wood and this style is repeated in the new constructions. We were escorted by Rubén Gallardo, a local tourist guide who showed us around. Who could tell us about the development of this town and its attractions better than someone who loves La Junta?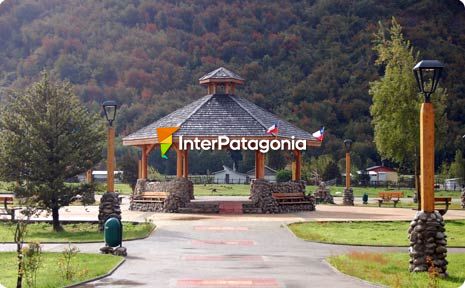 Very near the square, there lie the Emergency Center, the Water Committee Office, the Telephone Company and the Fire Station. As well, a modern building houses the headquarters of
Adultos Mayores
. The local Catholic Church stands out at one corner. We stood before that building for a few minutes. It is as old as the village. Ornamented with dark tiles made of Patagonian cypress, it is an ancient and very simple construction. We were pleased to walk along the wide clear streets and we discovered Patricio Lynch and Antonio Varas were the main streets in town. Most stores are located on them and despite the fact that they were open, we felt much quietness and silence all around.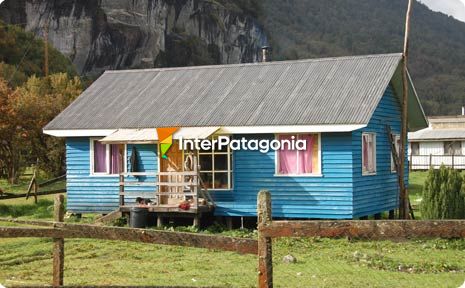 Touring around town, we noticed the co-existence of ancient constructions and modern buildings. This constitutes a typical feature of La Junta. Many one-storey houses are mixed with others which have incorporated a top level. Wood is the construction material they all share. The Tourist Information Office is open almost all day long and local craftsmen show their work made with
manila
(a local fibrous plant), wood painting and woven textiles. We also visited the CONAF Office and the Cisnes Commune Municipal Department.
A Singular Detail
Right on that spot, without leaving town, we saw a great deal of birds on the trees singing. It was proof of the quietness of this place. In the center of town, there is a wide range of lodgings. Accommodation options increased and improved their service as tourists began to visit this town more and more. Rubén told us: "Tourism has been developing and increasing in the last few years as a result of the privileged location of La Junta. Tourists enter this region by land from the North of the country and from Argentina". Then he added: "Besides, the neighbors of La Junta have changed their merely peasant-like mentality and have become adapted to the increase in tourism, adding up this income to their cattle farming and agricultural activities".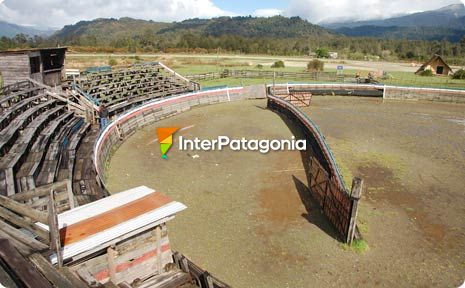 Time to Celebrate
Besides sports, the rodeo with Chilean horses is held during the traditional festivities late in January. For a weekend, all those tasks performed daily by the dwellers of La Junta are shown to visitors. Thus, traditional meals are shared, as well as the handicrafts made in wood from local trees, the
asados
cooked in a metal cross or
asado con cuero
. This is a family festival enjoyed by the locals and shared with foreigners.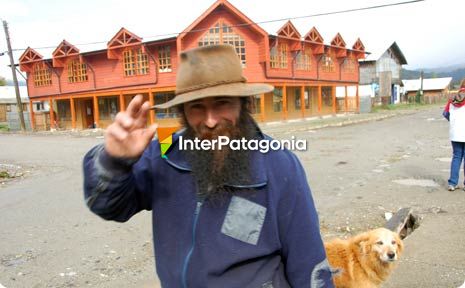 If, on the other hand, visitors arrive in La Junta on the second week of February, they may take part in the anniversary festival: a celebration of local spirit with competitions, games and election of the queen. This is a provincial town with a progressive mentality, the aroma of the sky and evergreen grass.