Fly-fishing at the Lower Trancura
The lower Trancura River is an excellent proposal for fly-fishing enthusiasts. Of rapid and pristine waters, it presents wide pools where this activity is practiced in total harmony with the environment.
As if it was a surrealistic experience, the continuously moving surface of the water seemed to explode noisily in bright sparkles. The lower Trancura river may be defined as having a generous and temperamental course, as far as fly-fishing is concerned.

There we were, next to Mario Alarcón Navarrete –a well-known outfitter in Pucón– trying to fool some rainbow or brown trout with our barbless hook dry flies.

This water treasure is located at a few kilometers from the center of the mountain village, surrounded by the evergreen native vegetation and the magnificent Villarrica Volcano in the background.

The lower Trancura River is one of the excellent sites for the practice of fly-fishing in the South of Chile, precisely in the Ninth Region of the country.

The natural environment conserved around is ideal to perform this activity, and at the same time release stress. We make the most of it and relax, away from the city noise. Fortunately, we can count on Mario's expertise. He knows the area quite well so he led us to the site where there are more fishing opportunities.
Mario is an authentic outfitter. Third generation of a family that has dedicated fully to this activity. It was his grandfather who opened different fishing routes in Pucón and guided the first anglers who later made the village famous as "the fishing paradise in the Southern lands". His father learned the art of fly tying and became famous worldwide.

This invaluable heritage was passed onto Mario, who has created his own company to guide both amateur and professional anglers in their search for the so much desired rainbow and fario trout. As years went by, the experience acquired has led him to copy and innovate fly models and designs, most of which will be used by us in our fishing outing.

We were provided by all the necessary equipment in order to enjoy this experience to the utmost. Apart from the boat to move along the river, we had waders, a fishing rod, a reel, two lines and countless flies.

After a few minutes of practicing our casting from the edge of the Trancura, we started to move downstream on the rowing boat. The narrow ravine along which the river runs, small rapids mingle with large pools, among islands and isolated beaches.



On board, we practiced spinning and trolling, two different fishing modalities in which streamers or spoons are used.

In one river bend, we stopped and practiced again, this time with wet flies. "You must observe what insect the trout is eating and look for the fly which resembles most such insect "– explains the expert outfitter.

In order to carry out this activity, considered by many people as a sport, you have to identify yourself with nature. Trout in this course are not very large, but they put up interesting fights.

Mario is infallible: the fly rests on the water and seconds later a trout takes it. It is a brown trout. As the miserable fish put up a fight, the expression on Mario's face was changing. His features let out a pleasant smile under his thick mustache.

As we were supposed to practice "catch and release", we did not take long to perform the oxygenating exercises and, almost without noticing it, the trout escaped from our hands.

Some minutes later, we followed suit in the Trancura. As fishing opportunities were certain, we just dedicated ourselves to enjoying the day and feeling how the trout and the king salmon were seduced by our streamers.

This is the lower Trancura inferior: a fish treasure which fortunately is located near Pucón. It is worth visiting. We surely recommend it.

Read complete Outing... Marcelo Sola / Marcelo Sola

See more points of interest in Pucón
Useful Data
Duration: the fishing outing may take from five to ten hours.
Recommendations: as the outfitter is in charge of everything related to fishing, we just recommend that you take insect repellent and sun protection. Also, a snack is served, and in the case of all day outings, a meal. Therefore, it is not necessary to take food.
Contact: Mario`s Fishing Zone
B. O`Higgins 590 (4920000) Pucón, IX Región, Chile Cel: +56 97607280
E-mail
You may be interested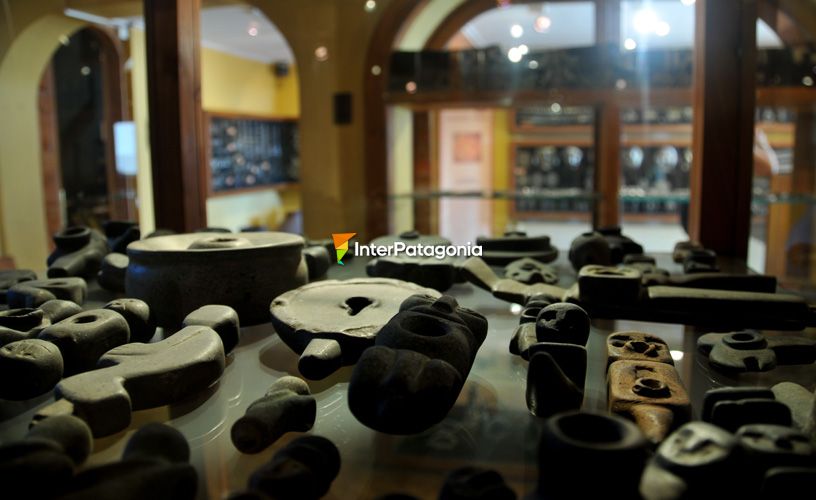 Towards the Mapuche Museum in Pucón
Each of the objects on display has its own interpretation, a symbolism, and they all refer to an ancient race that featured a higher cultural development than other native communities.