Zip-lining Park in the Outskirts of Pucón
At scarce kilometers from the center of Pucón (Chile), an interesting zip-lining park takes visitors along various air trails, connecting them with the most intimate areas of the Valdivian forest.
With the proper assistance provided by specialized guides, visitors may enjoy several "journeys", in various modalities and towards a number of platforms that make up the park, located on the tree canopies at a height ranging from 4 to 25 meters from the ground.
Designed by French engineers for lovers of thrill, this ecological tour does not present an age limit. You only have to be physically fit and dare to listen to the voice of the forest appearing in multiple ways.

Once in the venue, the participants are provided with safety helmets, harnesses, carabiners and double high quality ropes, and they are guided by the highly qualified staff, with whom they start to go through the nine-hundred-meter-long circuit.

The first platform, located among coihues and oak trees leads the members of the expedition through "parallel" ropes from one tree top to another. Then, they have to cross towards another tree, balancing on only one cable. Afterwards, they must go up a ladder whose height may vary between six and twenty meters.

It is time for a break. After a few minutes, strength is recovered. Visitors must go down the platform through other hanging ladder that will take them up to a height of four meters. Once there, they will practice going down a short Tyrolean rope as they get everything ready for what will come at the moment of crossing the crystal-clear waters of the Trancura River. A one-hundred-and-fifty-meter-long Tyrolean rope is used at a speed that does not surpass twenty meters per second.

Enjoying the day among the trees is a unique natural adventure that inspires respect for the environment and provides gusts of adrenaline, more confidence, self-control and helps overcome fear and develop a better capacity to beat obstacles. This is an invitation to discover this unforgettable sensation.

Marcelo Sola / Marcelo Sola

See more points of interest in Pucón
Contact
Canopy Bosque Aventura
Km. 10 Pucón - Caburgua (4920000) Pucón, IX Región, Chile
Useful Data
Tour Kind: Adventure Travel
Level of Difficulty: low
Timetables: every week day from 10am to 7pm
Recommendations: Suitable for the entire family. The rate includes transportation, free digital photos for tourists and a snack. Take drinks, sun protection and insect repellent.
You may be interested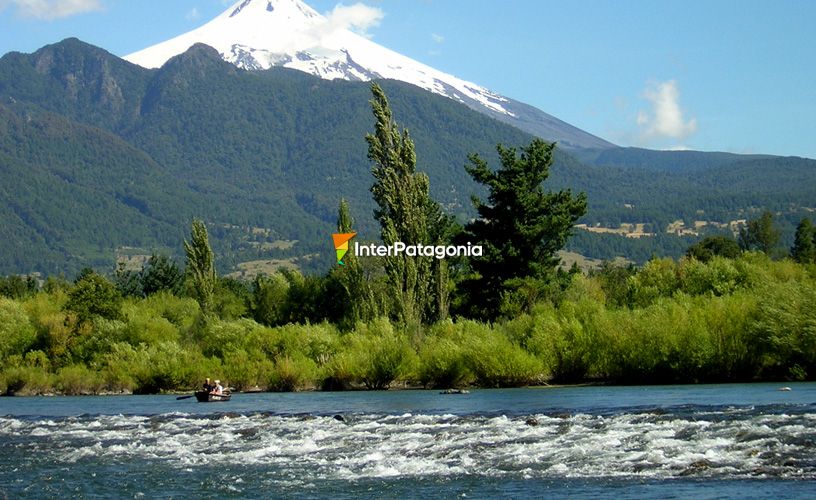 Fly-fishing at the Lower Trancura
The lower Trancura River is an excellent proposal for fly-fishing enthusiasts. Of rapid and pristine waters, it presents wide pools where this activity is practiced in total harmony with the environment.