Motocross is present in San Martín de los Andes, and it is good motocross indeed. The Patagonian regional motocross tournament is enjoyed at this location every year in October.
San Martín de los Andes is one of the most beautiful cities in Argentinian Patagonia and it treasures very interesting nooks in the outskirts of town. These sites are ideal to enjoy outdoor activities, among trails and ancient forests that, in addition to their beauty, offer sport alternatives for the practice of motocross, in this particular case.

Thus, as time went by, several motorcycle riders who used to enjoy this sport in the surroundings of the city gradually found a site where they could get together.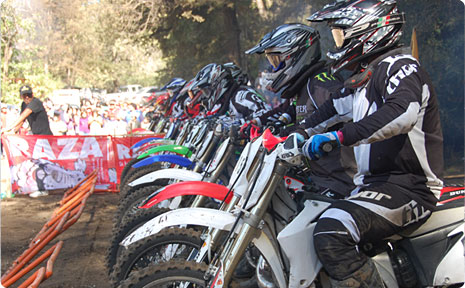 This is how the so-called Manzano Brujo circuit –whose name stands for Warlock Apple Tree in Spanish- emerged. This is one of the few completely natural motocross circuits in the country. Besides boasting its beautiful environment, it has succeeded in obtaining a national motocross date. This happened in the early 1990s. Today, it is the venue for one of the most emotional races of the Regional Motocross Championship every year.

Even if the circuit belongs to the national state, the newly formed Manzano Brujo Sport Association has already formally requested that the venue where this sport has been practiced for years is legally declared a motocross circuit.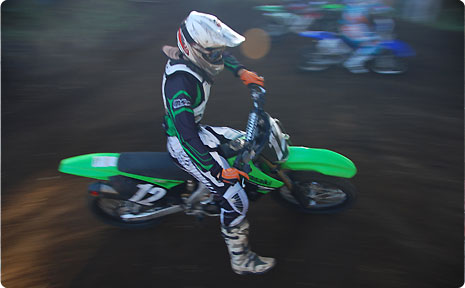 Should they succeed, this location will manage to attract more motocross enthusiasts, even when they are just visiting the city, as well as championship and encounter organizers.

The truth is that, including all categories from beginners to professionals and senior enduro riders, around 120 motorbikes get together every year for the regional encounter at Manzano Brujo.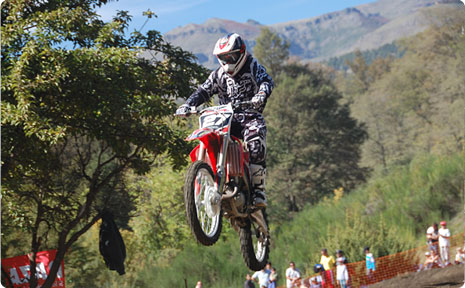 No matter who wins or loses. The basic principle is to have fun. The encounter is supposed to lead to the organization of future crossings or new getaways towards other regional races.

It is well known that motorbikes awaken passion all throughout Argentinian Patagonia and that they keep attracting pilots from various districts in Río Negro, Neuquén, Chubut, Santa Cruz and even Tierra del Fuego. They have begun to get together and give shape to sport associations in order to provide a legal framework for this discipline.

Beyond doing things properly, all this ensures the existence of legal and sport elements for all safety regulations. As well, it invites sponsors to take part in the championships or encounters to provide their support and help this activity to continue developing.
San Martín de los Andes already has its motocross festival in October.
The beautiful Manzano Brujo circuit is the meeting point for all those who wish to be a part of it.

Asociación Deportiva Manzano Brujo
(8370) San Martín de los Andes - Neuquén - Argentina
Cel: 9 294 4608597