| | |
| --- | --- |
| Estimated reading time: 2 min. | Marcos Rodriguez Adolfo Gatica |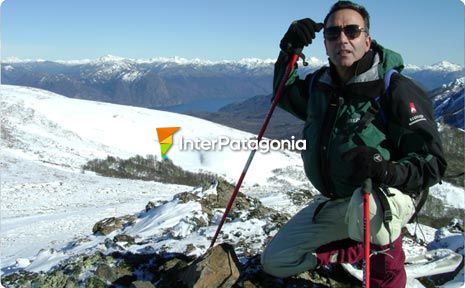 We left San Martín de los Andes through National Route 234 heading for Junín de los Andes and got to a fork next to the site known as the Virgin of the Mountain.

There we turned left into National Route 48 (made of gravel). Thus, we started our journey along a road that every now and then gave us a glimpse of Lake Lácar, amidst woodlands and clearings.

Some 7 or 8 kilometers ahead, we started to cross the so-called Pampa del Trompul. After 4 kilometers, we saw the rock bearing the same name to our left. It reaches 800 meters above sea level. Almost opposite, across the road, there lies Colorado Hill. Its top is easily identified for its conical shape and its red hue.

There are several trails to reach the summit. We took the one starting at the woodland that lies next to the road, on the right, just opposite Trompul Rock. If the climbing is done in December, this trail is easily recognized because it is teeming with notros, a bush with crimson flowers.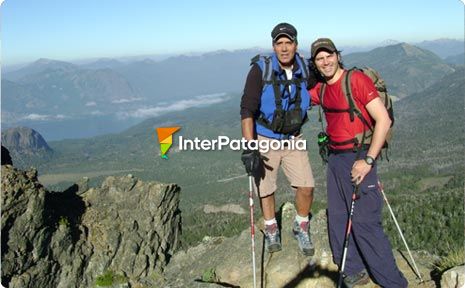 We crossed the fence that lies perpendicular to the road and went on hiking until we reached a creek that goes down the same hill. At this spot, the tracks go up the hillside to the right of the ravine. We took two hours and a half to reach the top at an average pace. There is a 1,000-meter slope from the base to the summit.

As we advanced, we got to a pure lenga forest. This tree presents itself erect in the lower areas and, as we ascended and surpassed the 1,500 meters above sea level, we noticed it became shrubbed because of the snow that remains on these territories for several months during the year. The snow weight modifies the tender structure of the tree. In the fall, the forest acquires a reddish hue worthy of a photograph. Another species in this area is the ñire, which is also shrubbed for the same reasons.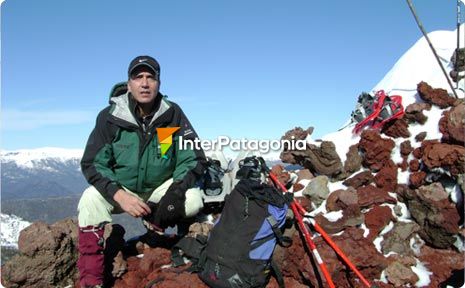 As we approached the top, we crossed several areas with snow banks. It is important to bear in mind that if the climbing is done in October or November, adventurers should carry warm clothes, such as spats, waterproof pants (like ski pants), trekking poles (which may be replaced by some cane that might be found on the way), and the like.

Once at the summit, we discovered an intense red shade created by volcanic rocks. The impressive scenery of Lake Lácar on the one side and Lake Lolog on the other and the vastness of the Andes Mountain Range and its eternal snows were the best prize.

We followed the same road down. We got to the starting point after 5 hours of having set out.