Prehistoric Patagonia
The Egidio Feruglio Paleontologic Museum concentrates the most important fossil findings in Patagonia.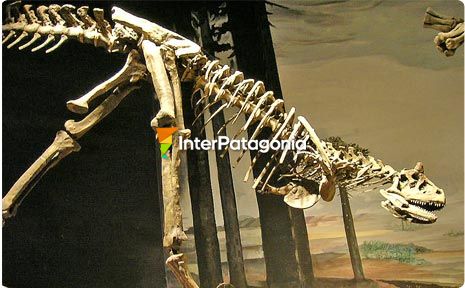 The Egidio Feruglio Paleontologic Museum concentrates the most important fossil findings in Patagonia.
Expositor of paleontology in Patagonia, the Egidio Feruglio Museum (EFM) is located in the center of
Trelew
and works in a modern building inaugurated in 1999 that houses a series of findings of highly important scientific value.
Javier García Díaz from the EFM was expecting me to comment on the history and the projects of this institution which emerged and is maintained as a result of the initiative of the Feruglio Foundation and the Municipality of Trelew.
Since 2004, the EFM has belonged to the category of unit associated to the
Conicet – (Consejo de Investigaciones Científicas y Técnicas)
Council of Scientific and Technical Research.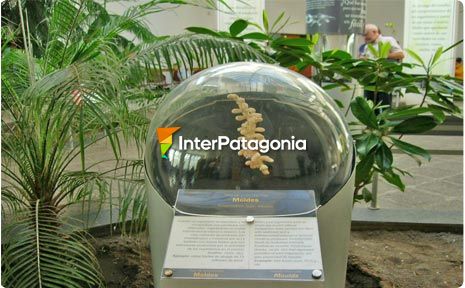 All the EFM's heritage, which has been acummulated, studied and preserved, is displayed with the aim of telling the history of the planet within the context of Patagonia.
Under the contemporary museologic conception, the exhibition area has been designed from the present geologic period to the Paleozoic Era with its ancient fossil records. More than 1,700 fossil pieces and 30 specimens of dinosaurs displayed in the halls are accompanied by scale models and explanatory posters, as well as a video projection narrating the beginnings of life on this planet.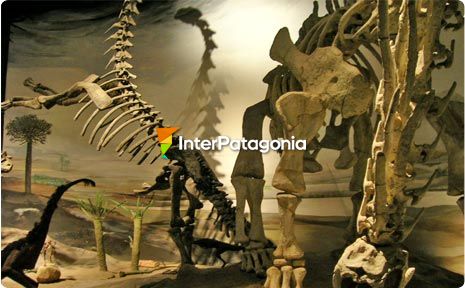 We toured the first sections of the hall represent everything from the first human settlements in Patagonia to the primitive microorganisms, where some of the milestones of natural history are marked.In the main area, the Mesozoic Era is illustrated with som dinosaur specimens from the Cretaceous, Jurassic and Triassic periods. The most outstanding carnivore is the
Carnotaurus sastrei
, which belongs to the group of the abelisaurids -the most spectacular South American carnivores. Likewise, the herbivorous
Gasparinisaura cincosaltensis
and the
Titanosaurus australis
, along with fossilized eggs, are displayed at the Museum.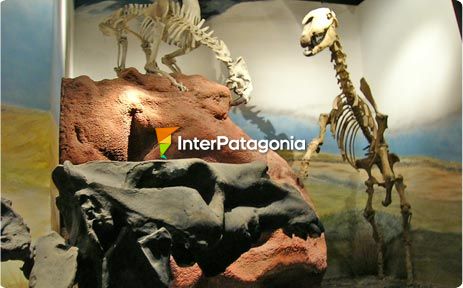 On the first floor, the photographs reflect the various paleontological campaigns carried out in Patagonia and the achievements obtained as a result of the effort made by countless scientists.

The Feruglio Museum building also has an auditorium which bears the name of Germán Sopeña, as a tribute to the journalist who did a great job in spreading scientific knowledge across the South.
There are also countless programs for both grown-ups and kids, guided visits for groups of 30 people, in Spanish, English, Italian and German.
Likewise, the museum has a traveling exhibition that is presented all round the world with the purpose of spreading knowledge about the paleontological heritage of Patagonia.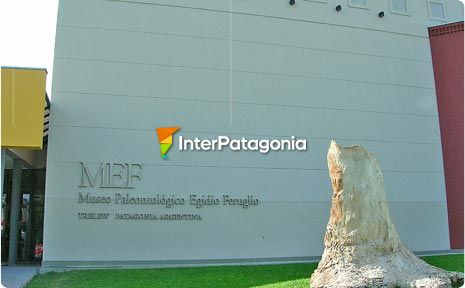 Tour Kind: museum
Duration: 45 minutes approximately.
Timetables: from September thru March, from 9am to 8pm. From April to August, from 10am to 6pm.
for children between 8 and 12 years old, the museum offers "Explorers in pyjamas", an amusing night adventure to learn about the paleontology world.