| | |
| --- | --- |
| Estimated reading time: 1 min. | Karina Jozami Jorge González |
Very close to Trelew lies Gaiman, a small picturesque town with a rich Welsh heritage.
We left Trelew at around midday and arrived in Gaiman when the sun was inviting everyone to take a nap.
With its clean lonely streets, this quiet and picturesque town played a significant role in the history of Patagonia.
Around 1884, Gaiman was appointed seat for the first community government in Patagonia. Its name derives from a tehuelche word meaning "sharpening stone". The region was occupied by this native people until the Welsh immigrants resolved to settle down and work the land.
Nowadays, Gaiman only keeps its name from its tehuelche past as its customs, architecture, tradition and even its language come from the Welsh settlers.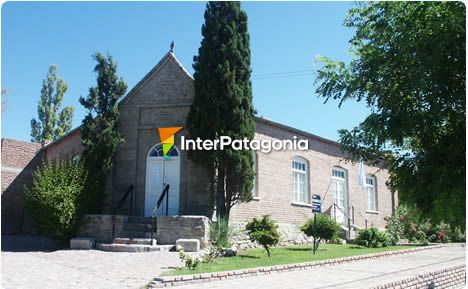 Its History

We decided to tour around some of the places which best tell the history of Gaiman. The building located in the joint of Rivadavia and Sarmiento Streets, where the old railway station used to work, today houses the Welsh Regional Historical Museum. An important collection of relics from the days of the colonization may be observed there.
The first house to be built -back in 1874- stands on J.E. Evans Street, between 28 de Julio and E.Tello Streets and it has remained untouched for everyone to visit.
Leaving the urban shell, we arrived in the famous "Tunnel", a mysterious cavern which used to be crossed by the old railroad.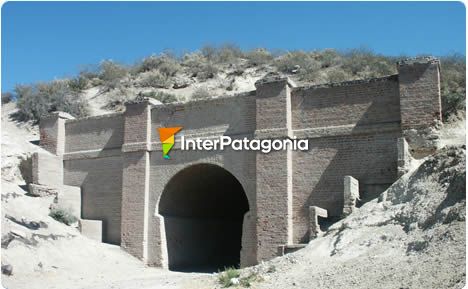 Afterwards, we visited the old Protestant chapels built by the colonists to preserve and foster their religious faith. All of them, the Old Chapel (1880), Bethel (1914), Bryn Crwn (1900), Seion (1888) -declared national historical monument- and Salem (1912) were the real spiritual support of the Welsh community in Patagonia.
Little by little, the town began to stir in the hot afternoon. After seeing the Bryn Gwyn Paleontological Park, we resolved to approach one of the many tea houses in town to enjoy the delicious Welsh tradition.
| | | |
| --- | --- | --- |
| | this place is reached by traveling 16 kilometers westwards through National Route 25 leaving from Trelew. | |










In 1878, during a meeting of the Welsh community held in Gaiman, Davyd Lloyd Jones was elected judge. During his speech, he said: "if we do not get a local legislation for education, I would rather have the river take away the money from the government... I want every child being educated to fulfill both in English and Spanish so that he may be in a position to despise the English. May God save us from forgetting our tongue, but may He also save us from sacrificing knowledge for the language".
Excerpt form the book Barridos por el viento by Roberto Hosne.