| | |
| --- | --- |
| Estimated reading time: 1 min. | Karina Jozami Jorge González |
Every year on February 9, Valdivia commemorates the anniversary of its foundation with a one-week traditional celebration that has become the main event in Southern Chile.
Valdivia was nicknamed "the most beautiful" city by the Chileans themselves and it celebrates the anniversary of its foundation on February 9. During that week, the city looks more beautiful than ever. Not only because a celebration atmosphere is breathed in the air but also because various shows summon thousands of national and foreign tourists.

The epicenter of this party that bursts with music and fireworks takes place on the waterfront promenade and at Plaza de la República. Around 150,000 visitors wander between Schuster Pier and the Feria Fluvial (River Fair). They attend concerts and tour around the diverse stalls where they can purchase various handicrafts as souvenirs.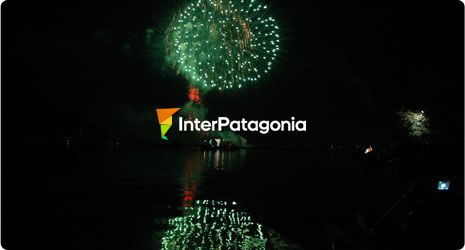 A Special Night

The last night of the Valdivian week is the most expected moment. Everyone gathers at the waterfront to appreciate the river corso (parade) and the fireworks show presented over the Calle Calle River.

More than 40 boats parade with magnificent decorations made by neighbor associations, companies, universities and other institutions that compete to win the first prize. The explosion of color and the unfurling of the vessels in the water dazzle all attendants who watch expectant from the shore.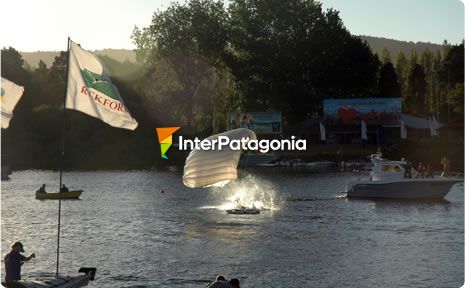 This joyful night is quite different from that which gave origin to the celebration. History goes that back in the XVI century, the settlers were not content with Governor García de Mendoza's administration. He had deprived many neighbors of their lands, so they sailed along the river setting fire to straw bales as a sign of protest.

The demonstration was successful, the governor was deposed and the boat parade has become a custom ever since. As time went by, not only did the festival gain more glamour but it also became the main event in the whole region.
One date to bear in mind at the time of deciding when to visit this picturesque city.


Municipalidad de Valdivia
Independencia 455 (5090000) Valdivia - XIV Región - Chile
Tel: +56 63 221-2151








On the 2008 issue of the Valdivian Night, the celebrations began with the launching of 10 thousand lit candles along the course of the Calle Calle River. Then it was the turn of 40 watercrafts. The Quixote of the Miraflores #5 Neighbors' Board was the big winner and a fantastic firework display closed an unforgettable evening.