The Surroundings of Mount Tronador
In the outskirts of the city, the mountain range landscape that surrounds mount Tronador offers multiple proposals to explore the beautiful geography.
The frame provided by the mountain range surrounding San Carlos de Bariloche is the ideal setting for multiple activities.

Only 90 kilometers from the city, stands Mount Tronador, which is 3,478 meters high. After traveling along Route 258, having skirted Lake Gutiérrez and made out Mount Catedral, Lake Mascardi is reached and its eastern shore is bordered. Beyond, a detour that crosses the bridge over the Manso River leads to the Los Alerces Cascade or to Mount Tronador.

The leafy vegetation spreads on both sides of the road, accompanied by Lake Mascardi. A few kilometers ahead, there is a mandatory stop at the vantage point to behold the spectacular view and take some pictures.

Farther ahead, after crossing the bridge over the Los Césares Creek, cars may be parked in the surroundings of the Tronador Hotel to start a hike up to the cascade. The 70-meter-high waterfall is reached through a well-defined path that spreads for a few kilometers.

Back on the raod, the Manso River Valley begins. The Gendarmería Nacional Station lies 15 kilometers ahead in the Pampa Linda area, where there is an inn, a camping site and a restaurant for rest and recreation.

From this point, visitors can choose among a wide range of interesting alternatives. They can reach the foot of Mount Tronador, crossing a forest and passing by the Negro Glacier.

They can also go on the excursion to the Otto Meiling refuge, in the heart of the mountain, 2,050 m.a.s.l. The 18-kilometer tour spreads across forests and bare slopes covered with snow, where formations of glaciers, rock and snow may be observed.

It is also possible to get to the Old Refuge, the Ilón Lagoon, the las Nubes or the Los Vuriloches Pass, the Saltillo de las Nalcas or to other close mountains such as Mount Volcánico. In this magnificent natural sceneries, visitors can enjoy adventure travel activities which take several days, such as high country hiking and horseback rides amid the ancient ice, the crystal clear waters and the native forests.

Karina Jozami / Palmiro Bedeschi
Contact
2050 Travel.com
Rolando 263 (8400) San Carlos de Bariloche, Río Negro, Argentina
Tel: +54 294-4437527
Useful Data
Tour Kind: trekking mountaineering
Recommendations: The summer is the best season to visit this area. Remember to drive carefully along mountain roads.Approximately 90 kilometers along National Route 258, heading West, passing by Lakes Mascardi and Gutiérrez.
You may be interested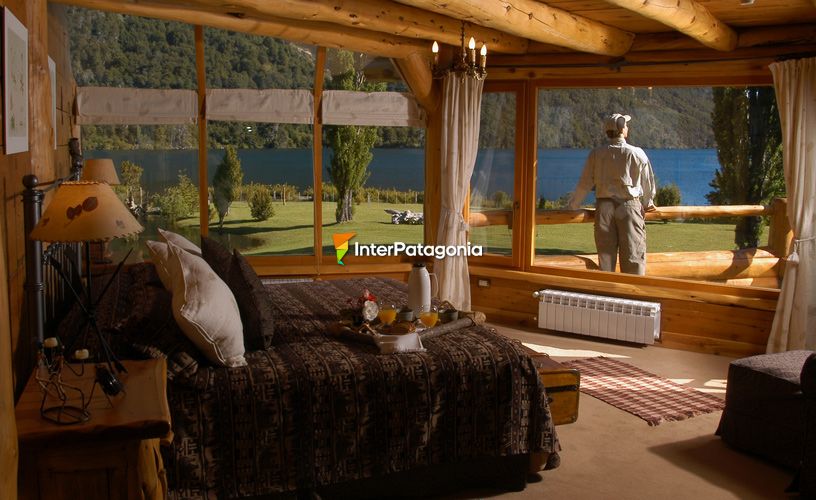 Visit to estancia Peuma Hue in Bariloche
There are sites scattered around the world in charge of explaining "the world". Peuma Hue -"site of dreams" in the Mapuche tongue- is one of them.