| | |
| --- | --- |
| Estimated reading time: 1 min. | Marcelo Sola Jorge González |
We flew over the coast of Rawson. Hovering in the air, we watched the enigmatic geography of Patagonia over the South Atlantic Ocean.
Flying… The freedom generated by being suspended in the air is immense. Those who have had the opportunity of living the unique experience of seeing life from another perspective cannot detach from their minds the image wings the plane playing with the sky.

At the Centro de Actividades Aéreas de Rawson (C.A.A.R. which stands for its acronym in Spanish) (Air Activities Center in Rawson), the experience of a first-time flight is available for visitors, who must show up at the local aeroclub and talk with the pilot to settle the kind of flight they desire. After that, they should relax and let themselves be carried away by the plane towards the infinite.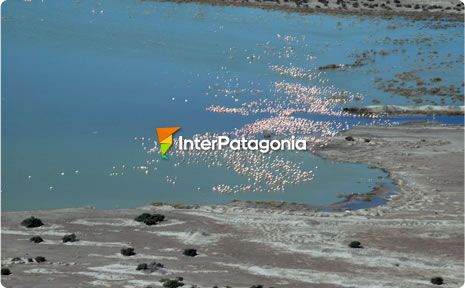 The areas recommended by C.A.A.R. are the following, heading South: the penguin colony reserve in Punta Tombo; heading North: Punta Ninfa, the Nuevo Gulf or the Valdés Peninsula.
The excursion lasts between one or two hours, depending on the kind of flight chosen and the weather conditions.

Before departure, the pilot makes an inspection that allows him to check the fuselage, the operating system of the plane, the engine, the instruments and the ignition, thus guaranteeing safety.

Then, the passengers are called to board the plane, which takes off after slowly riding along the runway. At this moment, everything is amazement and contemplation. The aeroclub of Rawson has an Air Commander and a Piper Comanche aircrafts, both of which can seat three people plus the pilot for the activity.

The Piper Comanche has a low and fast wing, reason for which the adrenalin shot is stronger. Both planes are prepared to make this unforgettable experience pleasurable for the whole family.
Also, hovering 500 feet above the coast usually represents an opportunity to see whales with their newly-born calves, sea lion colonies or huge penguin colonies.

Once in the sky, the steep and wonderful geography hidden in the Patagonian coast can be observed from the window. The air seduces with its infiniteness and with that peace everything is harmonic.
| | | |
| --- | --- | --- |
| | The aeroclub of Rawson is located on the route, on the way to Unión Beach. | |
| | | |
| --- | --- | --- |
| | From 10:00 am to 7:30 pm | |

Centro de Actividades Aéreas de Rawson
Camino a Playa Unión (9103) Rawson - Chubut - Argentina
Tel: +54 280 448-3763






between 1 or 2 hours depending on the flight hired

Alternative tourism. Contemplative.