Punta Tombo is one of the most famous and visited sites in the Argentinian Patagonian Littoral. Thousand of tourist gather here to be amazed at one of the most fascinating shows performed by nature: the Magellan Penguin Continental colony.
A splendid morning welcomed us in the city of the whales. A tray packed with toast, butter plates, dulce de leche and sauco jam pots and the particular homebaked croissants of the Apart Ty Coed disappeared almost as soon as they were deposited on the table. We finished breakfast in an unusual hurry and got the photo camera and the tape recorder ready and set out for the Punta Tombo Provincial Reserve.

Saying that about two million Magellan penguins were expecting us is a sweet lie; the truth is that they gather there from September to April in order to nest, mate, incubate their eggs and feed their offspring, presenting a show unique on the continent.

We left Puerto Madryn heading southwards along National Route 3 and, after traveling 70km, we took rubble Provincial Route 1, which led us to Punta Tombo after 107 km.

We recommend that you drive quietly and carefully in this kind of roads as they turn out to be extremely dangerous for lovers of speed. Not surpassing the 60-km-per-hour limit is a good recipe.

Just like all visitors to the reserve, as we arrived, we let ourselves be carried away by the endless vision of thousands of penguins which were looking for their nests here and there or running after their young.

The guide that accompanied us explained that the venue where the reserve is located used to belong to Estancia La Perla, and that it had been donated by Luis and Francisco La Regina.



The aim of this reserve is to protect one of the most diverse sea bird colony in Argentina and the largest Magellan penguin continental colony, housing almost two million individuals.

As we approached the very point after which this place is named, amidst the typical arid and desolate Patagonian steppe, we observed a surprising activity.

A rocky 3-km-long and 600-meter-wide mass getting into the sea, covered by sand, clay, and gravel and surrounded by large sandy beaches, it lodges the largest concentration of sea birds in the entire Patagonian littoral. The offspring area is concentrated in the sandy lands located at the base of the point.

The soil is full of caves, where the penguins lay their eggs and raise their young.
In silence, we watched the hectic activity dominating the colony, as whereas some penguins would dig their caves, others would fight over their territories, at the same time that the continuous murmur of their voices would invade the atmosphere.

We learnt that the male are slightly larger than the female and that their beaks are longer and wider. Males usually weight around 4 or 5 kilos and they reach sexual maturity when they are 5 years old.

The expert guide that escorted our visit commented that the female generally laid two eggs in early October and that after sharing incubation with the male for 40 days, the offspring were born.

Unlike other bird species, both genders defend the nest and feed their young with fish such as little anchovy and squids.

Furthermore, Punta Tombo is a paradise for other sea birds that have chosen this site to nest. Kelp gulls and dolphin gulls, skuas, two species of cormorants –the king cormorant and the rock shag-, steamerducks, snowy sheathbills, and several species of terns and giant petrels are the birds we could find nesting in the area.
The unusual concentration of bird fauna and the easy access for observation set up a show that is known worldwide. Therefore, we invite you to see this place just like we did. Enjoy.

Read complete Outing... Marcelo Sola / Eduardo Epifanio

See more points of interest in Rawson
Contact
All Peninsula Valdes
Av. Roca 31 (9120) Puerto Madryn, Chubut, Argentina
Tel: +54 280-4474110 Cel: +54 280-4363690
Useful Data
Tour Kind: Contemplative Tour
Duration: 11 hours.
Recommendations: Do not stand on the penguins' way, as they may try to peck at you. Do not put the lens of your photo camera in front of the penguins' head; they will certainly peck at it and break it.Help preserve this experience in nature carrying the waste you produce back to the city. Try not to leave traits of your presence in this site. Do not disturb the fauna, and remember that these animals have chosen this habitat to comply with an important part of their lives cycle.Travel 70km along National Route 3 leaving from Puerto Madryn and then take Provincial Route 1. Travel 107 km along the rubble road until Punta Tombo is reached.
You may be interested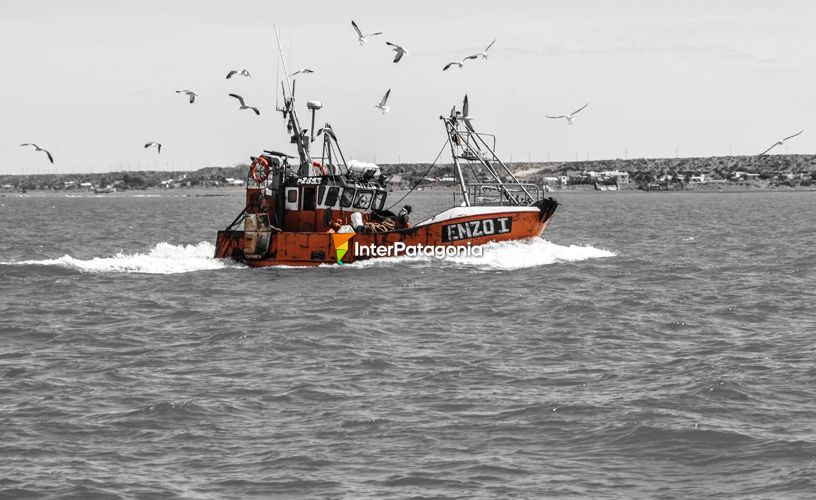 The port
Traditional fishing nook, Rawson Port shows all its picturesque charm.