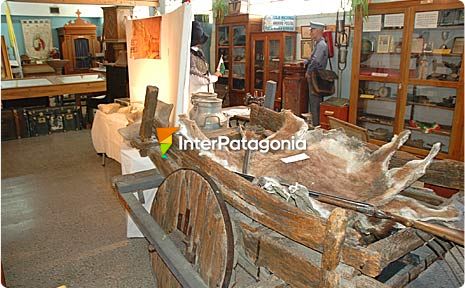 The Salesian Regional Museum houses an important anthropological collection that shows the city from its origins to this date.
The
capital of Chubut
has various museums that rescue elements of regional history and the development of the city. One of these institutions is the Salesian Regional Museum, which reflects the work of this missionary order ever since its encounter with the Tehuelche Indians to present day Rawson. The museum was inaugurated in 1941 and its only room concentrates eight sections that enable visitors to see this interesting display. The tour starts at the central hall and goes around various objects belonging to the Tehuelche and Mapuche Indians who dwelled in these lands before the Spanish conquest. It is precisely in this central room where visitors may observe some evidence of the arrival of the Spaniards who founded Port San José and the fort, later destroyed by Indian raids. The room also contains elements brought along on the "Mimosa", a sailing boat whose passengers where the first group of Welshmen who arrived in the region.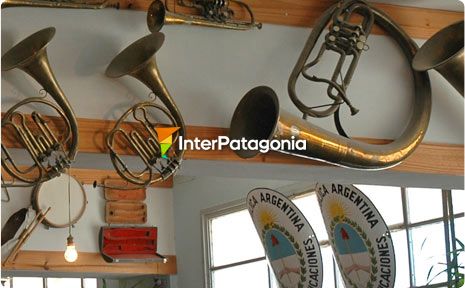 In turn, glass cabinets display fossil findings of the sea intrusions, pieces of petrified wood, fish impressions and a variety of embalmed flora and fauna. The first carts, the ticket marker used at Chubut Central Railway and an image of the inauguration of the first bridge in Rawson, among other objects, are shown as symbols of urban growth. The remains of the first bell, the image of the Immaculate Conception, the harmonium and an oil painting of Our Lady of Sorrows are kept from the first temple in Rawson, which was destroyed by a hurricane. A side altar, confessional booths, images and other religious expressions from the second church have been preserved. Before the end of the tour, a collection of coins, bill notes and medals, as well as issues of the publication called
"La Cruz del Sur"
(The South Cross), which was edited at the local college workshop, may be observed.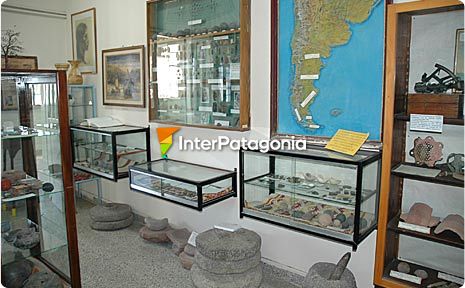 The display closes with the section called
"Las piedras de la Patagonia" (Patagonian Rocks), which is made up by 33 rocks, most of them pieces of granite carved in bas-relief.