A few minutes away from Viedma there lies El Cóndor, one of the best beaches in the south of the Province of Río Negro. Unique in its kind, it is much more than sea and shore.
The coming of the summer becomes perfect if we can have contact with the water. Therefore, the City of Viedma is one of the most popular destinations during the summer season, as both its Negro River and its sea lure visitors from all latitudes in the country.

Already a classic of Patagonia, the famed site known as El Cóndor–whose name stands for The Condor in Spanish- features a vast beach of fine sands and cliffs that provide a unique view of the sea. It is deal to be enjoyed all through the day, from sunset to the moment of dusk or when the moon comes out.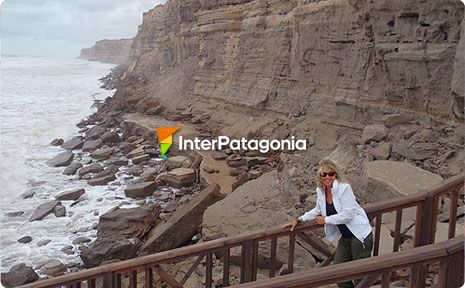 A typical seaside resort in the area, El Cóndor owns a very special mysticism that has convinced visitors to return for years. This has much to do with the activities practiced in the area: from angling to paragliding, going through all sports propelled by the wind.

A seaside village, El Cóndor has become the site of encounter for various generations, among which youth prevails, even at night, when the pubs, bars and coffee-shops located by the sea come to life. All along the Coastline Road, as this area is referred to, the most varied services including accommodation venues, restaurants and stores emerge during the summer season.

Angling is a great attraction, as many species may be caught. Fishermen from neighboring districts come along to see what happens, always bearing in mind the tide and solunar tables.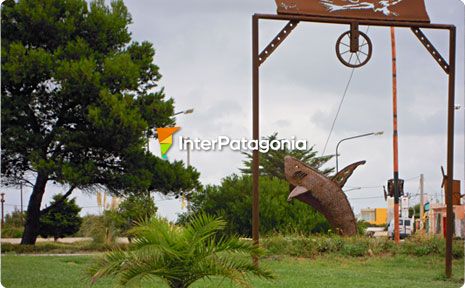 The wind is another great protagonist on these beaches and at El Cóndor in particular. It lets visitors enjoy windsurfing, kitesurfing and even windcar racing, a new activity that has soared on the Argentinian coasts in the last few years.

The Sea and the Campers Festivals are the celebrations held in this city, in which national and international artists captivate the most varied audiences.

Besides, this spot is a fantastic location for wildlife mapping. According to the locals, over a hundred species of sea, river and continental birds may be photographed or watched during their routines.
At one end of El Cóndor, cliffs prevail on the coastal landscape. There stands the first lighthouse to be raised in Argentinian Patagonia and the viewpoint named after Ceferino Namuncurá, one of the most worshipped saints in the country.

The geographical feature where the Negro River meets the Atlantic Ocean may be found only 3 kilometers away from this beach. This wonderful show may be observed from a spot named El Pescadero: a spectacular location to fish during the day and even at night.

"El Cóndor is a must visit while staying at Viedma", was read on a sign at the access to the city. It was far from wrong.