| | |
| --- | --- |
| Estimated reading time: 3 min. | Pablo Etchevers Jorge González - Cristina Sabaliauskas |
One of the most modern cities in Argentina is Viedma, in the Province of Río Negro. Back in the 1980s, a project attempted to turn it into the capital of the country and some vestiges still remain. Here is the description of the city tour we had the fortune to enjoy
On April 22, 1779, Francisco Viedma y Narvaez raised a small fortress (which he named Fuerte del Carmen) to start populating these lands. However, shortly afterwards, a great flood forced this settlement to be moved to higher ground. Thus, two neighborhoods emerged: one to the North, called Fuerte del Carmen, and another one to the South, named Mercedes de Patagones.

Mercedes de Patagones changed its name into Viedma to honor its founder and the new city emerged on the other side of the river with a completely different lifestyle. Today, Viedma is located in the Province of Río Negro and Carmen de Patagones (former Fuerte del Carmen) lies within the Province of Buenos Aires.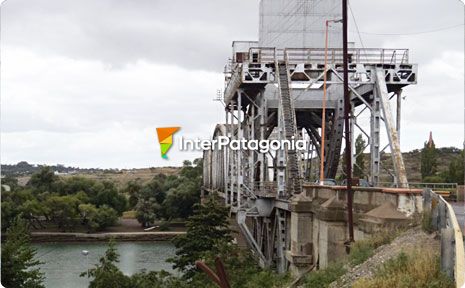 Alsina Square is one of the essential spots. This is the oldest square in the city and was declared national historical site.

San Martín Square and Plazoleta del Fundador (The Founder's Little Square) are other public spaces in Viedma that succeed in luring various generations that come along to enjoy them.

The historical block is the great protagonist in the City of Viedma and was declared National Historical Monument. At this spot, it is possible to observe Our Lady of Mercy Cathedral, former Saint Francis of Sales College and the Salesian Museum, all of which are well worth a visit.

Another interesting fact about Viedma is that the first school in Argentinian Patagonia was opened in the building today housing Asociación Amigos de lo Nuestro, a property that survived the 1899 flood.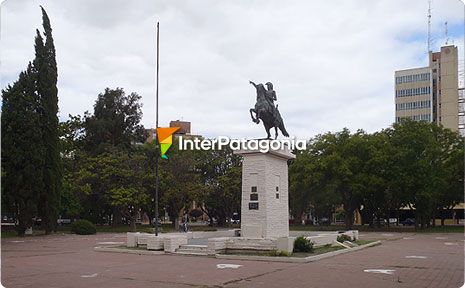 Viedma shelters a great deal of fascinating buildings. The House of Government of the Province of Río Negro, the Provincial Legislature Building, the historical Town Hall, the Governors' Residence and the building housing Banco de la Nación Argentina stand out.

Another attraction is the Treasury Building. Raised to function as a hotel, today it houses the Treasury Department of Río Negro.

On the wide river, two bridges join it to neighboring Carmen de Patagones: Basilio Villarino road bridge and the railway road bridge, whose iron structure was brought from Hamburg in the 1930s.
The House of Culture today is one of the sites where artistic shows are presented both by local and guest artists. Other attractions include Stella Maris Chapel, Ceferino Namuncurá Monument and the Barra de Río Negro lighthouse, the first one in Patagonia.
Viedma, an incredible city from every perspective. There is no doubt about one thing: had the project of national decentralization thrived, this could as well have been the national capital of the Republic of Argentina.