Following our Heart: "El Mercado", A Charming Attraction
With the idea of recovering the mysticism that Villa La Angostura has always had, this project has succeeded in proposing a journey into the past to imagine what everything used to be like when the pioneers of Patagonia began to settle down.
Recovering the Mysticism of the Village

It was Patricio James' idea for decades. Maybe he kept it deep in his heart until the moment came for it to become true.

Villa La Angostura has always had a special kind of mysticism that marked many generations. When there was no Facebook or Twitter, this village had thousands and thousands of followers, witnesses to its growth, to its scenic treasures and the rich cultural history of the pioneers that shaped it.

Some of its most outstanding nooks –such as the mouth of the Correntoso River and its hotel located on a vantage point, Mount Bayo, Lake Nahuel Huapi and Lake Correntoso-, along with emblematic locations such as Bahía Manzano or the Quetrihué Peninsula and its famous Myrtle Tree Forest or the singular Annual Garden Festival and the traditional Handicrafts Market gradually became quite well-known.

This small urban settlement whose icon has always been Arrayanes Avenue and the ACA gas station that watches the access to the city slowly changed together with its population, who became adapted to the progress made, to new things, and also modified its habits and traditions, both for locals and tourists.

Those who experience the first years of the village can assure that there used to be no more than three points of encounter for its first settlers, namely: the general store, the first main square and pubs known as pulperías. As time went by, all this faded away.

A New Site of Encounter, like in the Past

Today, "El Mercado" tries to recover the values of those days. It respects the architectural style of the city built of wood and stone and its presence offers a unique environment.

Old and contemporary elements join in. Details, windows, doors and glass we remember from our childhood and came to think did no longer exist caught our eye.



As we asked its creator about the meaning of "El Mercado", Patricio did not hesitate to answer: "El Mercado is an act of love, love for Villa La Angostura. We wanted to improve the quality of the village. There was no place of encounter and social life –both for local and tourists- was poor. Today, "El Mercado is an invitation to a new space where tourists can meet". Spending a few hours walking around its circuits will prove this assertion to be true.

At first site, this is a journey back to the Patagonia of the pioneers.

"El Mercado", a charming attraction, is located at 450, Arrayanes Avenue and it occupies a surface of 14 hectares, divided into four blocks, each of which has its own purpose.

The commercial center and its gastronomic venues propose full-time recreation and distraction, whether at some restaurant, pub, store or even at the monumental ice rink that, in addition to being unique in Villa La Angostura, has become "the" meeting point for young people.

Unique Apartments that Will Leave Everyone Speechless

"What we did was to go back to our origins, to former Patagonia, that built by the pioneers. We raised "El Mercado" with wood recycled from the conventillos in the Province of Buenos Aires. We found frames, windows, doors, wood for the walls and the floors, absolutely everything, at the demolition yards, and hired local craftsmen to work at our carpentry shop. It was thanks to this talent that the place began to take shape, to come to life", Patricio told us filled with pride.

He also takes pride in talking about the apartments that were built following the same design pattern. They are let temporary to visitors to the village.

Manuela, his daughter, explained to us that El Mercado Apartments (fourteen so far) follow the same construction line as the rest of the venue. Recycled materials were also used to build them following a vintage style. This makes them completely different from the rest of the accommodation options in the area.

Photographs speak for themselves but we can also add the aroma of old wood, pinotea, varnish and other tannins that enhance the power of smell of visitors, who never want the vacations to end.
Unique openings, unthinkable details made with love first and technique later. Everything is aimed at recovering the best of the past and turning it into the present for the new generations to feel it is the most natural thing.

Everyone Can Find What They Are Looking for

Going back to "El Mercado", this place should be visited both during the day and in the evening as many attractions await visitors.

A period pub called St. James Pub is the meeting point every evening where customers may enjoy live music. A bodegón known as El Metejón is the ideal site for those who wish to have a relaxing meal chatting with friends as they order from its innovative menu. The same thing happens at El Cruce, a fantastic diner where lomitos, hamburgers and French fries are the protagonists and attract the entire family, especially the youngest.

In the afternoon, Las Delicias del Mercado Teahouse recreates the English ritual of this beverage. Incredible homemade cakes and jam contribute color and flavor at the end of the day.

People who are building or decorating their houses will find very good taste at La Mapuche.

Clothes stores, ski rentals, a paint ball facility, a future museum and an art gallery are some of the other spaces that make up the complex.

The Ice Rink: The Icing of the Cake

The site where the younger generations meet at Villa La Angostura has always been the main avenue or the fashionable store of the moment. This is where girls and boys used to gather as they lacked other options.

Today, like in many other winter destinations in Argentina –such as Ushuaia-, Villa La Angostura has its own meeting place and, what is more, it fosters the practice of sports or other physical activities.

The Ice Rink became the best place to meet almost immediately. Children and grown-ups alike come here to have fun and spin on the ice, talk with friends, listen to music or even in the hope of becoming part of the ice-hockey team of the village.

Just like the ice-rink, "El Mercado" has become the event in town and it has all the necessary grounds to become part of the must visit attractions in Villa La Angostura.

Sometimes dreams come true. And answering the question above –how does a man declare his unconditional love for a city-, "El Mercado" is the best answer.

Congratulations, Patricio!

Read complete Outing... Pablo Etchevers / Gentileza El Mercado
Contact
El Mercado Recreación
Av. Arrayanes 450 (8407) Villa La Angostura, Neuquén, Argentina
Cel: +54 294-4537651
The Forest - Paintball
Av. Arrayanes 450 (8407) Villa La Angostura, Neuquén, Argentina
Tel: +54 294-4390407
Mercado Inmobiliaria y Departamentos
Av. Arrayanes 450 (8407) Villa La Angostura, Neuquén, Argentina
Cel: +54 294-4388631
La Mapuche Decoración
Av. Arrayanes 450 (8407) Villa La Angostura, Neuquén, Argentina
Cel: +54 294-4537651
Las Delicias Casa de Té
Av. Arrayanes 450 (8407) Villa La Angostura, Neuquén, Argentina
Tel: +54 294-4390403
El Cruce Hamburguesería
Av. Arrayanes 450 (8407) Villa La Angostura, Neuquén, Argentina
Tel: +54 294-4390648
Bruce Grill Station
Av. Arrayanes 450 (8407) Villa La Angostura, Neuquén, Argentina
Tel: +54 294-4390419
St. James Pub
Av. Arrayanes 450 (8407) Villa La Angostura, Neuquén, Argentina
Tel: +54 294-4390417
Vermouth Casa de Picadas
Av. Arrayanes 450 (8407) Villa La Angostura, Neuquén, Argentina
Tel: +54 294-4390338
You may be interested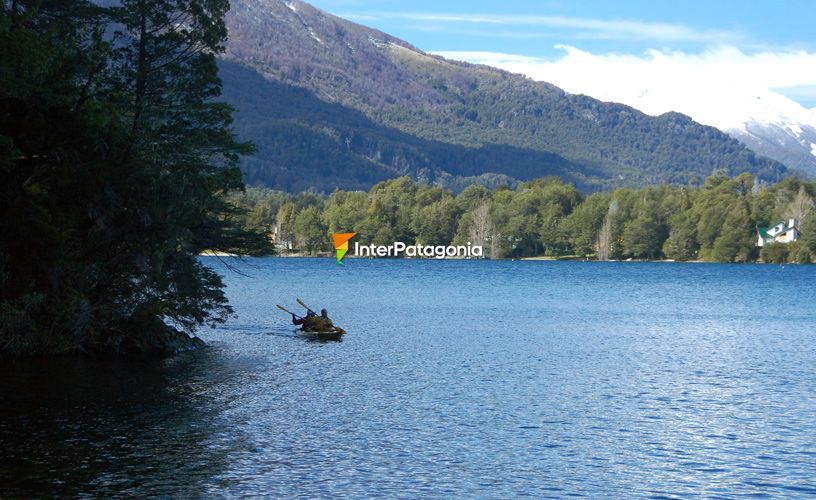 Kayaking in Villa La Angostura
All weather conditions are proper to practice kayaking. Each of them features a special kind of charm and a different challenge. However, it is essential to have the appropriate gear and not to get wet or feel cold.