| | |
| --- | --- |
| Estimated reading time: 2 min. | Karina Jozami Jorge González |
A tour around El Sótano and Las Ostras Ravine: two of the most interesting landscapes the Patagonian Coast has to offer.
The singular geography of Las Grutas presents different natural sceneries that cover many kilometers along the beach. El Sótano and Las Ostras Ravine are located near the seaside resort and allow visitors to get to know the ecological richness of the Patagonian coast.

The trip, which can only be made on 4x4 vehicles, starts in the city and heads southwards, skirting the beaches. After passing by Villa de los Pulperos, visitors follow a path towards Piedras Coloradas beaches, one of the oldest formations in the region, dating from the Precambrian period, that is to say, about 500 million years ago. After traveling 15 km and leaving the dunes behind, ideal spot to practice sandboarding, visitors reach the spot called El Sótano, a place full of biological diversity and where people can see the main differences of the tides. Its steep cliffs are great places to practice fishing and catch octopuses. They also provide the possibility to get close and watch a great range of species of the local flora and fauna.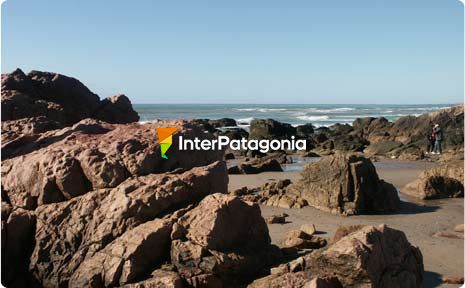 Two kilometers ahead, there is Las Ostras Ravine, a quiet beach nice to walk on and pick up winkles and clams. In this place, there is a vast deposit of fossilized and crystallized big oysters, apart from other sea species, originated during the Tertiary Period, about 10 to 15 million years ago.
When the tide is low, visitors can see little specimens of sea fauna inhabiting the sandbar in the small lagoons.
The trip continues on a rubble road and 30 kms ahead, lies Fort Argentino, located on a 153-meter-high plateau, which, bearing resemblance to an ancient fortress, can be observed from the Gulf of San Matías. The panoramic views and landscapes the fort offers turn it into one of the best destinations to go on "photographic" safaris. According to the theories of different groups devoted to esoteric studies, the Order of the Templars is supposed to have chosen this place to hide its legacy and, for such reason, that legendary treasure is still being searched for.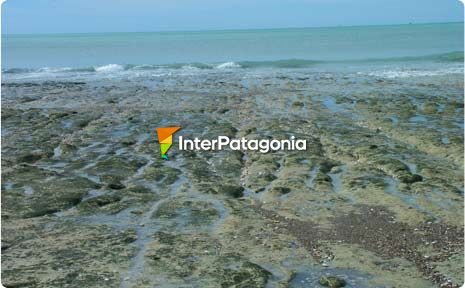 Thus, the itinerary shows the amazing landscapes that surround Las Grutas combining nature, adventure and fantastic stories.
| | | |
| --- | --- | --- |
| | Enjoy a picnic by the sea or dare to spend the night in a tent in Fort Argentino. | |




3 to 6 hours approximately.