Ascent to the Crater of Villarrica Volcano
Expert guides lead climbers towards the crater of the most active volcano in Chile. They know the route like the back of their hands.
Villarrica Volcano stands majestically between the Cities of Pucón and Villarrica. Its constant igneous activity is impressive. That is why we might think it is impossible to reach its crater. The truth is this activity represents a fantastic adventure if carried out in the company of specialized guides.

Its height guarantees amazing panoramic views that encourage adventurers to go uphill. We were tempted by this promise and, after making all necessary arrangements and understanding the particular characteristics of this mountain trek as compared to our fitness, we set out.

The gathering point was the travel agency. We were introduced to the guides and the rest of the group. We tested our gear and got on a shuttle towards the bae of the volcano. It was a cool morning but the weather was fine. We were eager for the exploit to start.

The volcano is immersed in Villarrica National Park. As we entered this area, we were welcomed by the park ranger, who gave us a typical lecture on the traits of that natural reserve. We covered the first stage on a chairlift. Then, we continued on foot.

We made ourselves comfortable carrying our gear and put on some sunscreen. We were instructed on how to use the ice axe and fix the crampons to our hiking boots. We were ready to start walking and let our body give off some adrenaline.

A zigzag path started once we reached 1,900 m.s.l and we walked in a single file, as it is usually done during mountain practices. We felt the effort and, even though the ascent is not a technical one, we could feel the challenge. Whether we were fit or not, our self-respect made us go on. At all times, the guides were alert for our needs and we stopped several times to catch our breath or wait for the rest of the group.

We managed our strength taking short steps and perceiving the changes in the air. After a two-hour hike we reached 2,200 m.s.l and made a stop for lunch. We had packed some food. The low clouds just let us see the peaks of Llaima and Lonquimay Volcanoes. We still had a difficult stretch to cover but we were constantly encouraged by the guides.



One Step from the Top

The rest of the path went through abrupt volcanic rock. Sulfur was smelled all around as we moved on. When we finally reached the edge of the crater, we were astonished. We sat down to rest and wondered what would be happening under our feet inside that restless volcano.

We caught several glimpses of Lanín, Tronador and Osorno Volcano as well as of Lakes Calafquen, Panguipulli and Pellaifa. Even though the wind and the sulfurous vapors irritated our eyes and nostrils, we stopped for a few more minutes to celebrate our achievement.

On our way down, we sat on the scarce snow and slid down, slowing down with the aid of our ice axe. Amid laughter and screams, we got to the chairlift. Afterwards, everything was simpler.

As we touched the base, we bade farewell to the volcano bearing the constant fumarole and felt grateful for the experience. Back in the downtown, we felt the satisfaction of having devoted our will to a memorable venture the mountain allowed us to enjoy.

Read complete Outing... Mónica Pons / Politur Travel & Adventure

See more points of interest in Pucón
Contact
Politur Travel & Adventure
O Higgins 635 (4920000) Pucón, IX Región, Chile
Tel: +56 45-2441373 Cel: +56 68460264
Sol y Nieve
Lincoyan 361-B (4920000) Pucón, IX Región, Chile
Tel: +56 45-2444761 Cel: +56 88286571
Useful Data
Level of Difficulty: Medium - high.
Duration: 9 hours average in all.
Timetables: 9 hours average in all.
Recommendations: It is essential to carry enough water or juice to avoid dehydration. Also, pack sunscreen (+15), lunch, chocolate and fruit.
You may be interested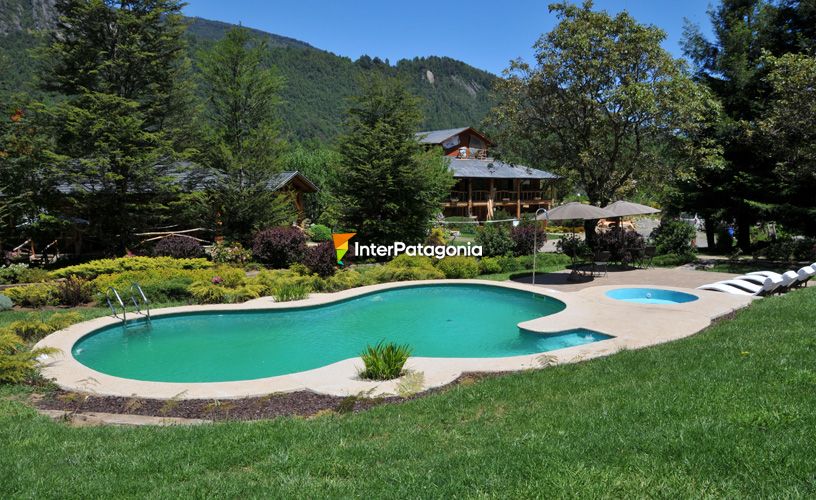 Peumayen, Flavors with a Hot Spring Touch
Customers are lured by its unusual cuisine and they enjoy the comfort of its accommodation facilities within a healthy and relaxing environment.