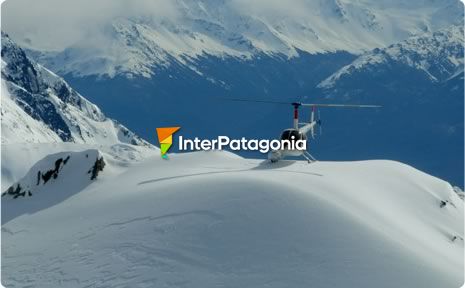 This is a new winter sport, capable of transporting us to sites only reached through dreams. Helicopter flights will make skiers´ dreams come true.
For a few years now, adventurers have been able to reach the Andes Mountain Range high summits on an ecological helicopter. This possibility lures skiers from all over the world who dream about being right up there, where the snow is new, thick and pure. It is at the 54 southern latitude coordinates where the best snow conditions to practice this fascinating activity are found. Three circuits are available in different areas, thus ensuring between 2,000 and 3,000 meters of descent. Amusement guaranteed.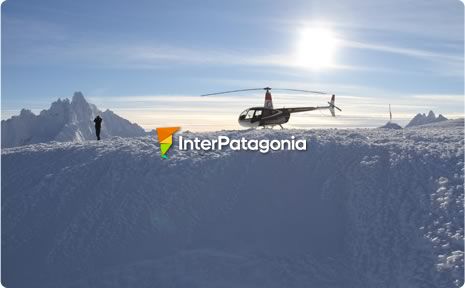 On
Ushuaia´s
mountain range, over 1,300 square kilometers of mountains are used for this new activity that has come to be called heliskiing and boarding. The location of the city promises the longest winter season in South America. Just half a day is necessary to visit three different areas and go up and ski downhill on one of the best snow surfaces in the world. Ski and snowboarding instructors, avalanche specialists, mountain guides and the most experienced pilots make up the staff that offers this exciting experience.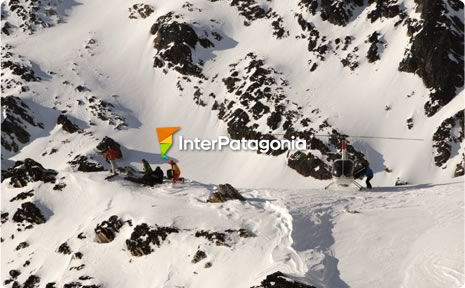 Adventurers just need to let themselves be carried away by a silent flight that in a matter of minutes will leave them on a hillside to start sliding downhill enjoying the euphoria and the adrenaline generated by speed across these valleys, surrounded by the immeasurable silence of the mountains at the end of the world. Going up and down once and again, the helicopter waits for skiers to take them without any effort wherever their eyes choose. They just need to look at their destination and they will be there in a few minutes.