Cormorants and Sea Lions in Cabo Blanco
In a wild and desert space, a natural reserve protects South American fur seals and features a beautiful view of the sea, including an old lighthouse.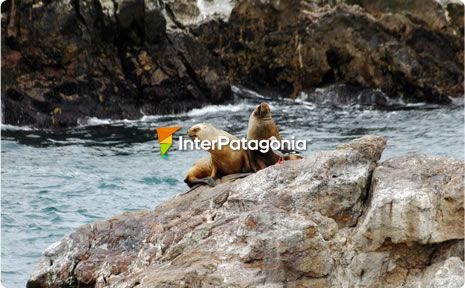 A wonderful tour lets visitors approach an area on the coast where support is provided to navigation in southern Argentina, today turned into a tourist attraction par excellence.
Crossings, photographic safaris or just curiosity encourage travelers to cover almost 90 kilometers from the City of
Puerto Deseado
to approach a rocky formation that has sheltered Cabo Blanco intangible natural reserve ever since 1937.
We left Puerto Deseado following gravel roads towards the North. We crossed a vast high plateau where we spotted animals to both sides of the route on several occasions. They were curious and carefree
guanacos
,
choiques
and Patagonian hares which, used to the silence of the area, were on their own tours.
When the gravel road seemed to come to an end, a lighthouse appeared before our eyes. It was a red brick construction with a pyramidal shape. Then, we saw the wonderful Atlantic coast. The first impulse was to climb up that rocky balcony and see the site where the seals spend their stress-free life from the first row.
The ranger told us: "This is one of the most populated south American sea lion and fur seal colonies in the country. After many years of poaching and using their fur and fat during the eighteenth and nineteenth centuries and an extinction that was supposed to be final, today, their slow recovery has succeeded".
These rocky formations in Cabo Blanco contain important banks of mussels and other mollusks that represent the food of sea lions and birds.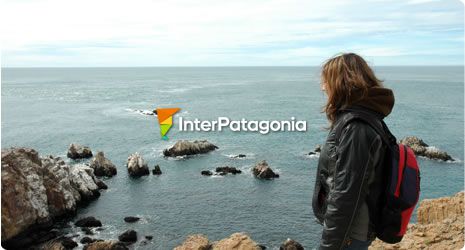 Our guide told us stories of sailors starting with Ferdinand Magellan, who got passed this triple rocky promontory and named it
Cabo Blanco
(Cape White). Ever since, this geographical feature has appeared in navigation charts under that name. There is evidence of the presence of first nations in the cape, as
boleadoras
, hooks, bone harpoons and arrow points have been found in the area.
We left that scene and moved towards the lighthouse. built to provide naval security and assistance. With a scope of 14 nautical miles, it lies 87 meters MSL. To reach the top of the lighthouse, we had to climb up 100 steps along a spiral staircase and caught a matchless view of the islets teeming with seals or sea bears, as people usually call them.
We could spot the colonies of red-legged cormorants, imperial and rock shags that were constantly flying over our heads.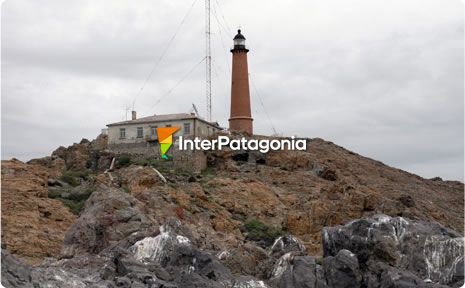 Having the vast blue sea in front of us, we did not hurry to leave that high spot. The lighthouse keeper lives there with his family and takes care of such precious element.
Other visitors had taken their kayaks on the roof of their trucks and were ready to get into the sea. Real connoisseurs of this activity amidst waves and cliffs, they were fit and trained to start paddling. Eskimo roll -an interesting rescue style- is also practiced in this area.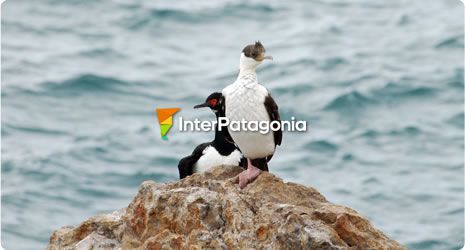 When the tour along the rocky shore came to an end, we returned to Puerto Deseado and we still had something incredible to visit: some large salt deposits with a very eye-catching scene unlike everything known. These salt deposits represented a real resource in the times prior to wool production, as the salt was used to preserve meat and leather in the early twentieth century.
We went back to the town after four hours on the wild road while we breathed sea air during a long day in the sunshine. It was a completely new experience.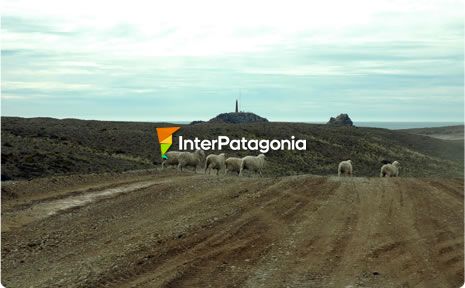 Mónica Pons
Tour Kind: Photo Safari, bird and animal watching, kayaking
Level of Difficulty: high
Duration: Half day or full day depending on the activities chosen
Timetables: all day
How to get here: Go along National Route 281(paved) until km24 and turn into Provincial Route 14 and then 91 (both gravel); 88 kms in total.