Ecological Tourism on Isla Pingüino
The tour that provides access to Isla Pingüino promises adrenaline, as it involves navigating the sea and hiking across the boulders where strange sea species settle their nests.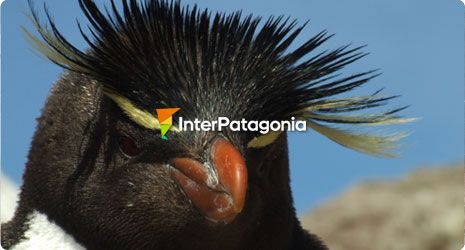 This ecological tourist destination offers a little bit of everything: adventure due to its difficult access, scientific interest because very particular species are watched, and the attraction provoked by the surrounding wild nature.
The coast area where
Puerto Deseado
is nestled enables visitors to spot many sea species and also provides the chance to get on board some watercraft to reach points like
Isla Pingüino
(Penguin Island), where adventure is guaranteed.
Wearing warm clothes, we approached the berth to wait for the instructions to get on board. The wind was noticeable, so we covered our heads with our hoods as we turned back on it with a certain degree of discourtesy. We were carrying a small backpack with more warm clothes and some cereal bars to relieve our anxiety.
Finally, we got on a small boat and made ourselves comfortable according to the indications provided by Julián, our guide. He also asked us to remain on our seats as the navigation would get bumpy at certain spots.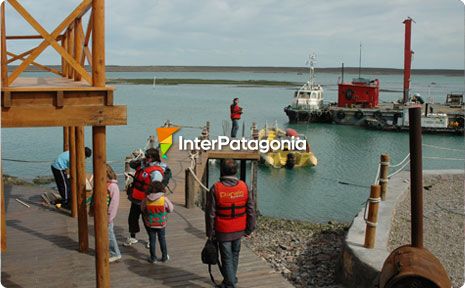 We left the shore behind and after getting past
Isla de los Pájaros
(Birds Island), the boat set prow southwards. We received some information about the various species that rest on the rocky formations we saw. Some of them were closer than others.
We sailed across eleven nautical miles (25 kilometers) up to
Isla Pingüinos
. From a distance, countless birds could be seen hovering around the area and a small sea lion and elephant seal colony could be appreciated on the shores while comfortably enjoying a rest.
We landed with the satisfaction of having reached a place that is not easily accessed, always in the company of our guide. A short hike and climb amidst the uneven rocks was awaiting us. We fixed our backpacks and set out.
We followed Julián without missing the nests around us in this protected provincial reserve in Santa Cruz. At the same time, we were told how the southern rockhopper penguins nest on the island, how they take care of their young and in what season they can be seen around.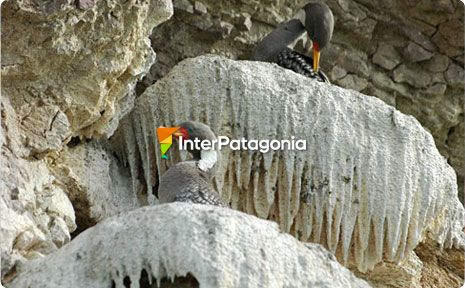 "Now that we are nearer, please look at their height. They are 55 centimeters tall and they have a straight, bright yellow eyebrow that ends in long yellowish plumes projecting sideways behind their red eyes. They seem quiet and not too upset because of our visit, but we are being cautious not to approach them. We watch them from a distance".
According to what Julián said, they may become aggressive when they sense some kind of danger and they are capable of using their beaks in order to keep possible enemies at a distance. They feed on small fish, octopus and crustaceans they catch in the sea during their dives.
It is Not Just a Tour
Few sites shelter this strange species and ornithologists as well as scientists choose
Isla Pingüino
to carry out research due to the fact that this is one site that allows the organized access of people, though with certain limitations. There are also rockhopper penguins on
Isla de los Estados
and
Islas Malvinas
.
A lighthouse dating from 1903 lies on the southern end of the island. Its light scope has had a different intensity throughout its history due to the kind of power employed to make it work. At first, kerosene was used and at present it is electrical, based on photo voltaic panels. To its side, an old construction now abandoned used to be a factory of sea lion byproducts.
So much magnitude made us forget about the wind, the cool air and even hunger. Most of the people who traveled with us were carrying binoculars and sharing them with us.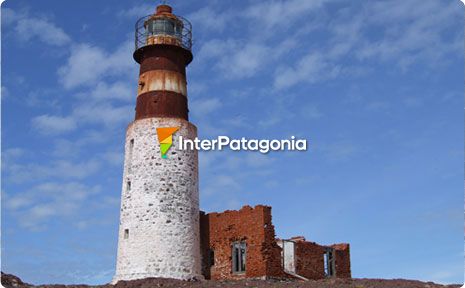 We got familiar with the birds and mammals that dwell on the island and when the expedition came to an end, we felt that the experience had been fantastic and memorable. The photographs we had taken would be our memory forever.
Mónica Pons
Duration: All day
Tours are done from September to April. It is essential to wear warm clothes and advisable to carry binoculars.