Río Mayo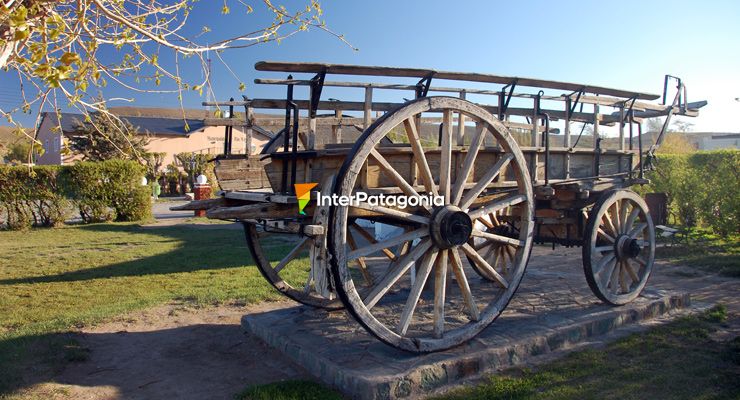 The District of
Río Mayo
is nestled in a great valley and livestock represents its main activity. In addition, the local economy is based on commercial activities related to the transportation of goods by truck and the oil industry.
Due to its strategic location, it is a mandatory route towards other commercial centers. National Routes 40 and 26 and Provincial Routes 20 and 22 converge at Río Mayo. It lies 266 kilometers away from
Comodoro Rivadavia
; 146 kilometers from
Sarmiento
; 388 from
Esquel
and 125 kilometers from
Perito Moreno
.
It belongs to the Argentinian – Chilean Bioceanic Corridor through Lake Blanco and the 50th Milestone, which join Puerto Balmaceda (Chile) and the port of Comodoro Rivadavia (Argentina).
Headquarters of the Argentinian Army and National Gendarmerie are located in Río Mayo. Their men and their corresponding families make up a significant part of the present population. There are high schools, elementary schools and kindergartens.
The climate is dry and very windy, typical of the steppe. In the winter, temperatures drop to 15 degrees below and it usually snows in the town. The urban shell was laid out in the shape of a checkerboard and is formed by low buildings.
Important
estancias
and countryside venues are focused on sheep husbandry activities. They raise especially the excellent merino breed. In the surroundings, the Department of Senguer is the greatest producer of wool in South America.
The natural and cultural resources in the district represent an alternative for national and international tourism. Crossed by mountain rivers coming from the high summits, angling is part of the local wealth.
The joint of the Guenguel and Chalía Rivers gives shape to the Mayo River and ideal fishing environments to catch rainbow trout, perch and silverside. The nearby natural circuits invite to enjoy mountain biking, hiking, horse-riding and photographic safaris.
A few
estancias
have opened their gates to rural tourism. The daily tasks to take care of the animals in a natural environment and the traditional Patagonian dishes are offered to visitors. The other accommodation and gastronomic services satisfy the tourist demand of those who are on their way to another destination.
The main local event is the National Shearing Festival, declared of national interest in 1985. In January and for three days, Río Mayo summons rural families devoted to breeding and shearing sheep. A great number of local dwellers and foreigners join the celebrations.
There are essential services to ensure a beautiful stay and nightlife barely exists. The greatest pride of the denizens of Río Mayo is having a safe, quiet town that invites everyone to rest.