Churches of Chiloé
Aldachildo Church
Text: Mónica Pons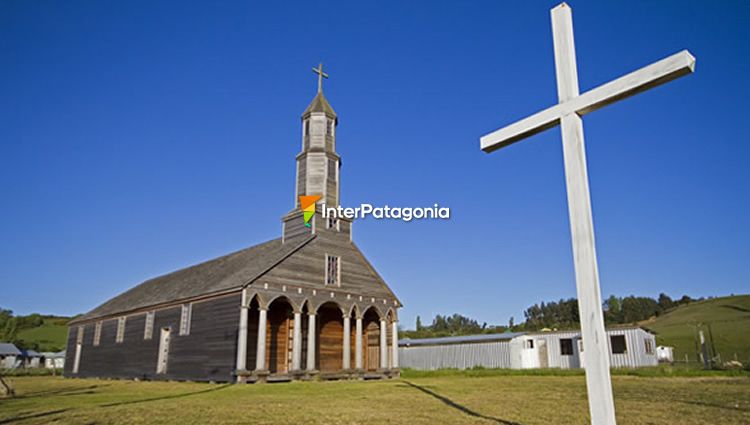 It lies on the waterfront of Lemuy Island parallel with the channel bearing the same name. It was raised in 1910 and it has not undergone any alterations ever since, except for some refurbishing works carried out by Fundación Amigos de las Iglesias de Chiloé.

Its façade features pillars that end up in semicircular arches and a pediment made with overlapping panels. Its inside boasts a two-tambour eight-sided tower and there is a vault painted blue with some small yellow stars sprinkled around its surface.
Its patron saint is Jesus Nazareno and its feast is on August 30.