Iglesias de Chiloé
Quinchao Church
Text: Mónica Pons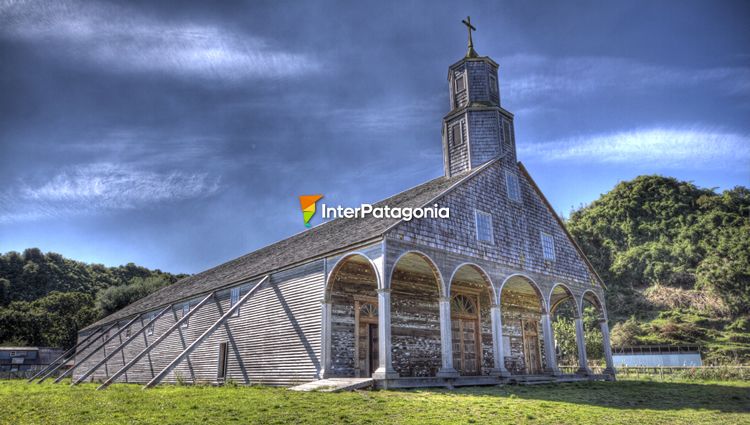 Situated on the island bearing the same name, it is considered the largest of all the churches on Chiloé. Likewise, the festival held in honor of its patron saint Our Lady of Grace on December 8th is the most important.
It was raised in 1880 on a big esplanade overlooking the sea. Accessed through a portico, it boasts an ample atrium, the gable end or pediment and the typical tower of the missionary architecture of the time.
It was rebuilt after the 1960 earthquake and it underwent some alterations.