Iglesias de Chiloe
Rilan Church
Texto: Mónica Pons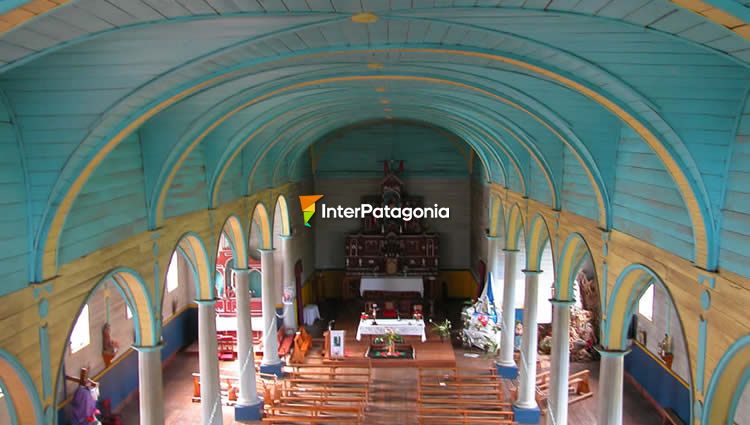 The Church of Saint Mary of Rilán is located in the square of that district on Isla Grande. According to records, it already existed in 1658. The present construction dates back from 1908.
Its location inside a wetland has made it necessary to refurbish its structures in several opportunities. It features an eclectic style, a rib vault, arches and a very tall three=body tower. A carved polychrome crucifix of high historical value stands out inside.
As Fundación Amigos de las Iglesias de Chiloé took charge of its restoration, the land was drained and chemical solutions were applied to avoid the attack of insects on the wood due to the humidity of the soil.
Its patron is Our Lady of Lourdes and its feast is February 11th.