Churches of Chiloé
Chonchi Church
Text: Mónica Pons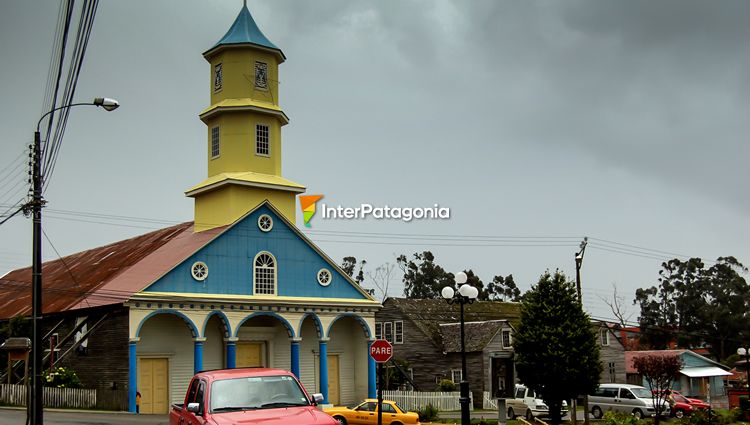 It is located right opposite the Plaza de Armas in Chonchi, on Isla Grande.

A first Jesuit chapel was established in 1767 and the present temple was raised in 1893. Its base is made of stone and cypress wood, pillars, arches and a paneled pediment. It is nestled in the highest area and it reigns over the surroundings up to the shore. Its tower and façade underwent some restoration work and one of its main naves was structurally consolidated by Fundación Amigos de las Iglesias de Chiloé.

It is known as Our Lady of the Rosary Church and its patron is Saint Charles Borromeo, whose feast is held on November 4.