Churches of Chiloé
Chelín Church
Text: Mónica Pons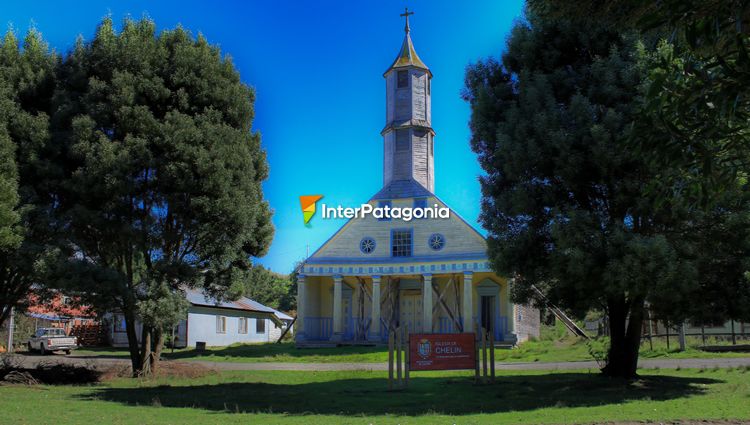 It is located on the island and the district bearing the same name, close to the pier. There is evidence of its creation as a chapel as from 1735. The present one was built in 1888. It features Neo-Classical style with ornaments and paintings imitating marble. It has six conical columns and a roof covered with Patagonian cypress tiles.
There is a Chilote cemetery behind the building. A carved and polychrome crucifix and the image of Jesus Nazareno stand out inside. It was restored by Fundación Amigos de las Iglesias de Chiloé.
The main festivity celebrated at this temple is on August 30 to honor Our Lady of the Rosary.