Churches of Chiloé
San Juan Church
Text: Mónica Pons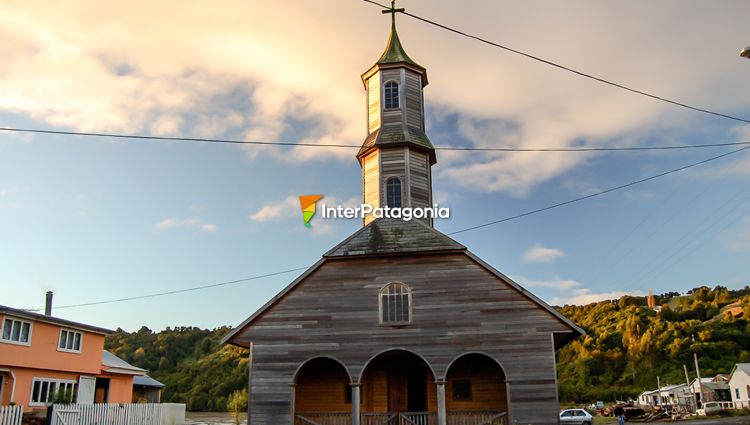 It is located on Isla Grande, in the village of San Juan, by the inlet formed by the river bearing the same name. Its patron is Saint John and its festival is held on June 24.
It dates from 1887. It was rebuilt after the 1960 earthquake and its structure is located parallel to the seashore. That is why it is easily spotted from a distance.
The tower is made up by two tambours and the portico is supported by four pillars. It has no arches. Fundación Amigos de las Iglesias de Chiloé carried out some restoration works on the tower and the façade.