Churches of Chiloé
Dalcahue Church
Text: Mónica Pons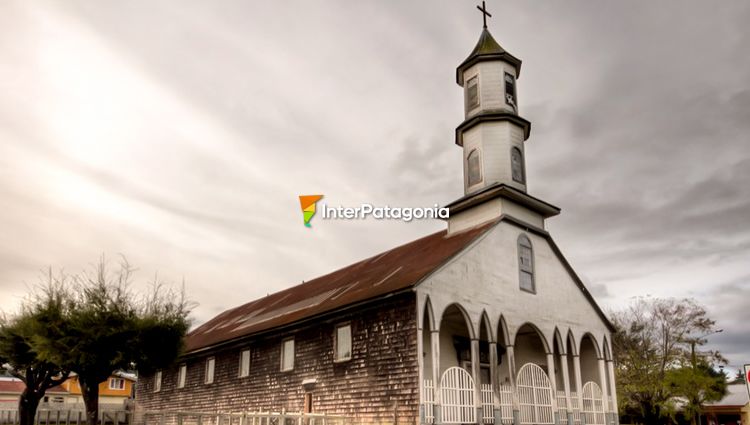 Located on Dalcahue Square on Isla Grande, right in front of the channel that separates it from Quinchao Island, it is one of the most ancient and largest. It dates from 1858, when it was built on a former missionary chapel.

It is devoted to Our Lady of Sorrows and its feast is on September 15.
Its portico boasts nine arches featuring different designs and a very tall tower. The outside is covered by Patagonian cypress tiles that have adopted a metallic look with the passing of time.
Inside the church, there is an articulated and polycrhromated crucified Christ. Such figure may have been designed for the unnailing ceremony on Holy Friday.