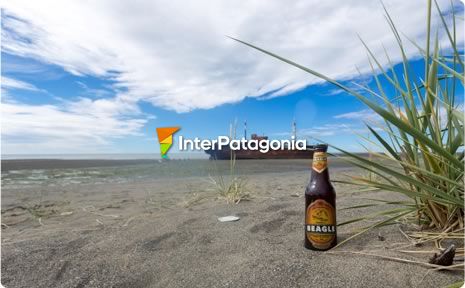 Beer is served at all seasons and it can be present both at a dinner party and an encounter with friends while taking a break from daily routine.
Ushuaia
cannot escape the craft beer boom. This beverage has come to stay. Beagle and Cape Horn are two of the young brands that preserve a beer tradition at the same time they become adapted to new proposals. During our visit to the city, we became familiar with the best known pubs and restaurants, where we tasted a wide array of variations of this German drink. Then we visited a brewery and got detailed information about its history and the elaboration techniques. The venue is characterized by its neatness and the organization of every one of its areas. We observed the huge stainless steel tanks where the beer is made and asked about the ingredients. They use glacial water and a careful selection of Patagonian hop, German and Belgian malt and European ale yeast. No preservatives or other chemical products are used in the brewing process.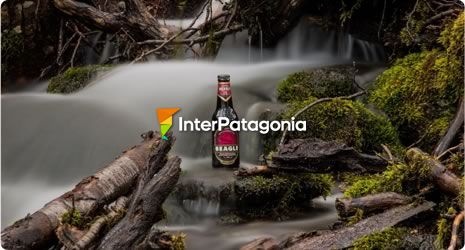 As we moved around the brewery, we had a very interesting chat with the man in charge of the plant about the different stages, including fermentation, maturation and storage times. Just like what happens in wineries, the specialized staff makes sure the right time is attributed to each stage. At first, they would use their own recipes and everything was based on trial and error. Finally, they succeeded in defining their identity. With the passing of time, they received the aid of experienced technicians to review the elaboration steps in order to improve beer quality and productivity. These changes opened up new markets and led this company to obtain the Tierra del Fuego Certified Seal of Quality in 2012, which guarantees origin and value. In fact, the present brewery has been the result of the merge between Beagle and Cape Horn breweries, which had been making different original varieties of these beverages. Today, the different kinds produced include: pale, red, dark, honey, brown, ale, wheat, smoked and India pale ale.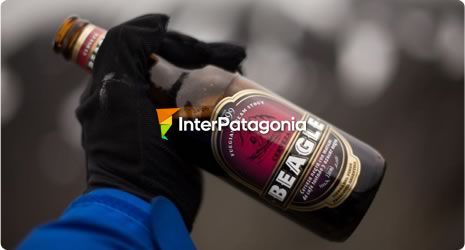 At present, there is no chance to taste these varieties at the brewery. However, the visit let us become aware of two things: how professional this undertaking is and how committed these people are. Both brands are sold all over Ushuaia's gastronomic venues. We had a chance to enjoy its draft version: cool, aromatic and strong. It was a good thing that we could also buy it at the local supermarket, where various bottle sizes are available. A nicely packaged version of the product is also sold at a store offering regional items in the outskirts of the city. Upon hearing that the brewery will have its own store in the future, we resolved to become its customers again during our next visit to Ushuaia.
Fuegian Beverage Company S.A.-Cerveza Beagle
Address: 4163, Héroes de Malvinas Street Te: 54 2901 15 549351. E.mail:
[email protected]
.